The Landing Page
So you have come to the point of making a landing page. Just like when creating the email you can choose from four templates. The landing page editor has a lot of options of customizing. You can create a landing page that meets all your requirements. We will walk you through the basic features.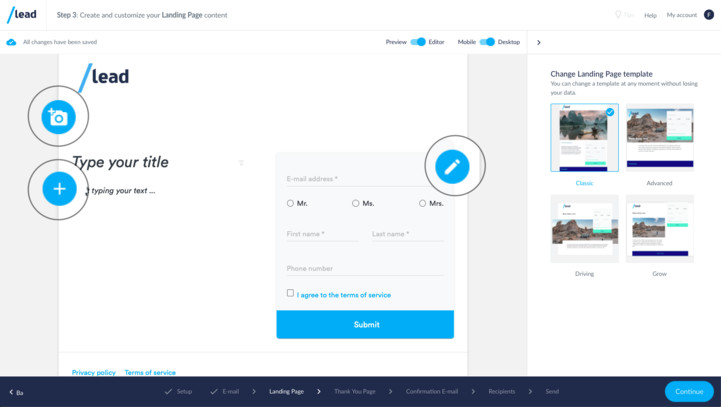 Just as with creating the email you can make text as personal as you want by pressing the + icon anywhere in the text box.
Camera icon
By clicking on the camera icon you can upload and insert pictures with a max size of 10mb.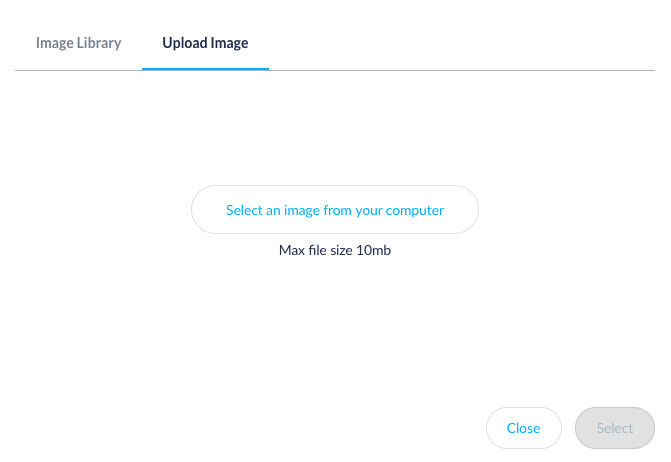 Pen icon
By clicking on the pen icon on the Form, you can edit the Form. You can edit the text, the button and choose whether certain information is required to fill in.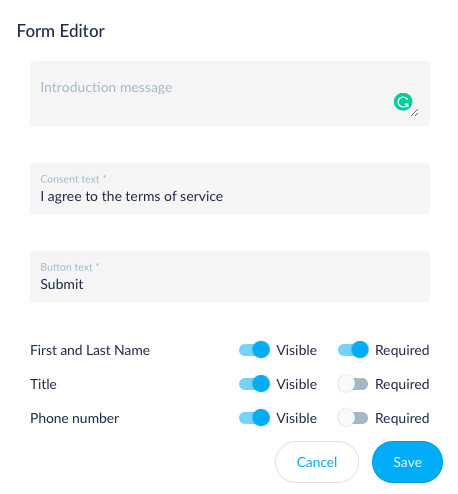 Text editor
The text editor works just the same as with the e-mail editor. Select a piece of text and a tool will pop-up. You can also position the text where you want and add bullet points.


We have made it a bit easier for you to start creating your landing page and made a list of 7 do's and 7 don'ts for making a killer landing page.