Experience the Powerful features of SlashLead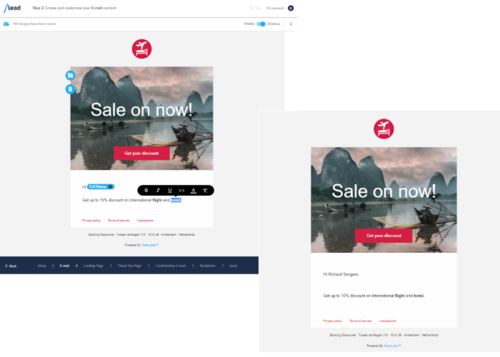 E-mail editor
Just as easy as you are used to do with normal emails
Start directly typing your convincing emails as you are used to do. Seduce your customers with a irresistible sales offer.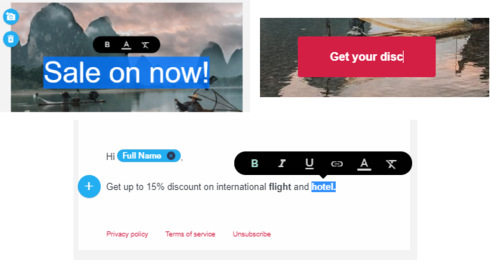 Inline typing
Intuitive way of editing text
Almost everywhere you can start entering your text. Also, in the call to action buttons and the submit button.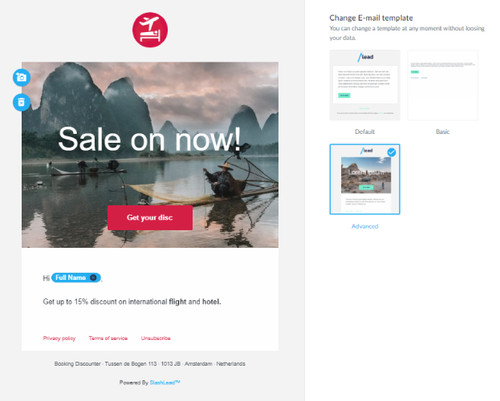 E-mail templates
Stop the overload of choices
We created three templates to choose to make it easy for you. No hundreds of almost the same template or design. Three distinctive designs. With one very basic like the one you use normally. A design with a logo and more 'blond' style and a design with logo and an image to use. "It is in self-limitation that a master first shows himself"

Autosave
Never lose your changes anymore
We made it simple for you with our auto save function. You don't have to worry anymore for your changes and edits. Even when your computer crashes or suddenly starts with a critical update.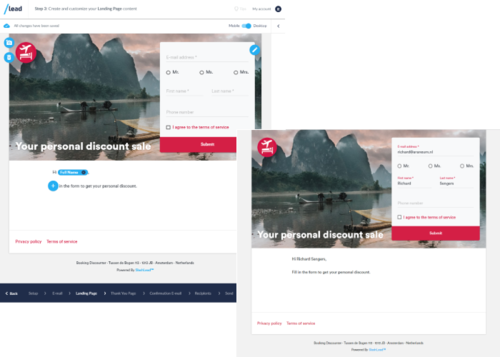 Landing page editor
Create your beautiful landing page for your sales order
It has never been so easy to create and edit your own landing pages. All you have to do is to select a design and start typing text. Add a nice image to support your sales message.

Personalisation
Make your sales message personal
Add a personal touch in all your messages and pages. The click open ratio will rocket and the conversion rate will jump accordingly. Personalisation and segmentation are hot topics in customer attention and email marketing.